BUY HATARNA (The Haters) NOW!
Only in Swedish presently)
ONLINE:
Order your own copy in Swedish of Hatarna-the Haters- today: (eBook/pocketpaper/audiobok)
AdLibris
eBok
Papper

Bokus.com
eBok
Papper
Akademibokhandeln (package deal- 4 for 3!)
At CDON

NEWS - AUDIOBOOK: Hatarna -the Haters also exist in audibook format here: Storytel, Nextory and Bookbeat!
The voice is by the leading reader Harald Leander, (Known from Game of Throne, Wallander/Mankell, Nesser, ArneDahl, Stephen King, m.fl.)
Production: Word Audio Publishing-WAP.

BOOK STORES
You can obtain your own copies in all well sorted stores, like e.g. Hedengrens, AdLibris Kungsgatan, Akademibokhandeln Hötorget, Strängnäs, Mora, Falun, Borlänge, Klackenbergs et al. Please ask for it.
PURCHASE
For bookstores/libraries:
Distribution: Förlagssystem.
ISBN Pocket: 9789163958571
ISBN eBOK: 9789163958588
ISBN ljudbok: 9789178290291

VIDEO
Watch the video (in Swedish only) on Hatarna here:

YOU WILL LOVE THE HATERS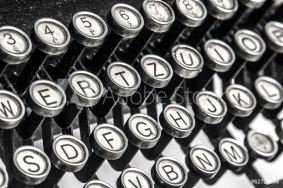 In the future you will be able to pre-order and purchase the forthcoming, independent, next books of the Swedish secret service agent Nina Sandstedt and her colleagues' struggle for justice and against crime.

Stay in touch here , or over Ulf's Instagram Twitter https://twitter.com/hatarna, or Facebook for news!